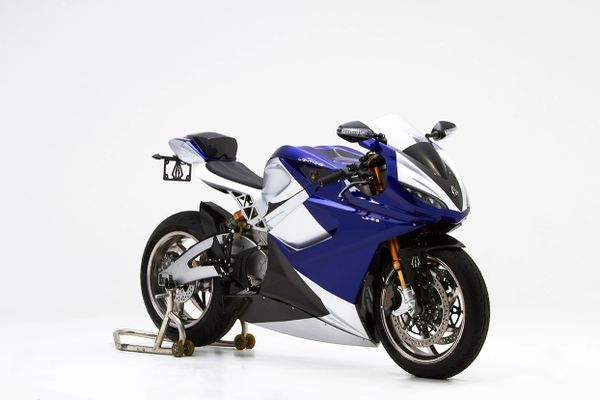 LS-218 Reservation
Lightning LS-218 Reservation
MSRP: $38,888 USD
Reservation Deposit: $10,000
Note:
Free Shipment means there is NO shipment fee for this RESERVATION
.  The motorcycle shipment fee will be determined when your motorcycle is ready for delivery.
Terms & Conditions
1.   LS-218 Reservation
Thank you for placing a Reservation for Lightning LS-218. By making your Reservation, you have secured the approximate priority within your region for taking delivery of your bike.
2.    Effective Date
Your Reservation becomes effective when we receive your Reservation Payment.
3.    Order Process
While this Reservation secures the approximate delivery priority within your region, it does not constitute the purchase or order of a Lightning. When the start of production for your Reservation nears, we will ask you to configure your LS-218. Lightning will create an order for your vehicle and you will receive a Purchase Agreement indicating the purchase price of the vehicle, plus estimates of any applicable taxes, duties, transport and delivery charges, and any other applicable fees. If you proceed with the order, we will apply your Reservation Payment towards the order payment. Until you enter into a Purchase Agreement, your Reservation may be cancelled at any time, in which case you will receive a full refund of your Reservation Payment.
4. Delivery    
     If you are picking up your motorcycle in California at the Lightning Headquarters in San Jose, we will notify you of when we expect your   motorcycle to be ready for delivery or pickup, or other locations which are agreed upon. You agree to schedule and take delivery of your motorcycle within one week of that date. If you are unable to take delivery within the specified period, your motorcycle may be made available for sale to another customer.
    If you wish to pick up your motorcycle in a state where Lightning does not have a dealer or licensed to sell the motorcycle, Lightning will, on your behalf, coordinate the shipment of your motorcycle to you from our factory in California. In such a case, you agree that this is a shipment contract under which Lightning will coordinate the shipping of the vehicle to you via a third-party common carrier. You agree that delivery of the vehicle, including the transfer of title and risk of loss to you, will occur at the time your motorcycle is loaded onto the common carrier's transport (i.e., FOB shipping point). The carrier will insure your vehicle while in transit and you will be the beneficiary of any claims for damage to the vehicle or losses occurring while the vehicle is in the possession of a common carrier.
    To secure your final payment and performance under the terms of this Agreement, we will retain a security interest in the vehicle and all proceeds there from until your obligations have been fulfilled.
5.    Acknowledgements; Non-Transferable
       You understand that we will not hold your Reservation Payment separately or in an escrow or trust fund or pay any interest on your Reservation Payment. Your Reservation is not transferable or assignable to another party without the prior written approval of Lightning Motorcycles.
6.    Your Details
       From time to time we will ask you to provide information so that we can perform our obligations under these terms and conditions. We will maintain your personal information in accordance with our Privacy Policy, which is available at https://lightningmotorcycle.com/privacy-policy/